Aurélia: PhD Student studying the facies, geometries and stacking patterns of confined submarine lobes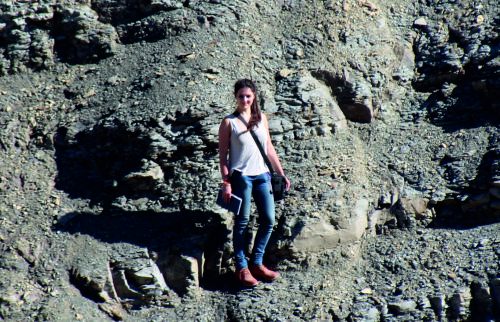 Aurélia completed her petroleum geology degrees (BSc, MSc) at the Institut Polytechnique LaSalle Beauvais, in France in January 2015. Her MSc dissertation « Evolution of the Rosetta deep-sea turbidite system on the nilotic margin since 200kyrs, oriental Mediterranean Sea » focused on channel and distal lobe architectures with the analysis of various transition between channel and lobes, with the influence of channel avulsion patterns on lobe planform geometry, organization and migration.
Aurélia's PhD research is on the architecture and stratigraphic evolution of lobes in post-rift settings and will be both field-based (Neuquen basin-Argentina) and with a seismic dataset (Dampier basin-Australia).